For my birthday, I would often ask my mom to cook pancit palabok for me. I remember going to the Asian store with her (acclimating myself to all of the funky smells and sights that are associated with Asian grocery stores), picking out all of the ingredients, and coming home with more items than what we had on our grocery list.
Initial drafts: playing with layout in order to tell a story and get the tone just right.
Whenever I think of Filipino food, one of the things that pop into my mind is setting the dining table at my parents' house in Daly City, California (AKA Little Manila). One of the first things I would set would be brightly colored placemats with tribal patterns from the Philippines. The cover page of this project features a tribal pattern that is reminiscent of the placemats and where the story of pancit palabok starts.
The colors I chose reflect the color of the dish, but also the color of femininity because the dish reminds me of my mom.
I wanted the typography to give the feeling of each of the ingredients. For instance I used Acumin Pro Extra Condensed for the noodles because it has a narrow set width and a tall cap height. The elements were arranged in an organized chaos; something challenging especially when your subject is noodles.
As the story progressed/the pancit palabok cooked, the background color darkens.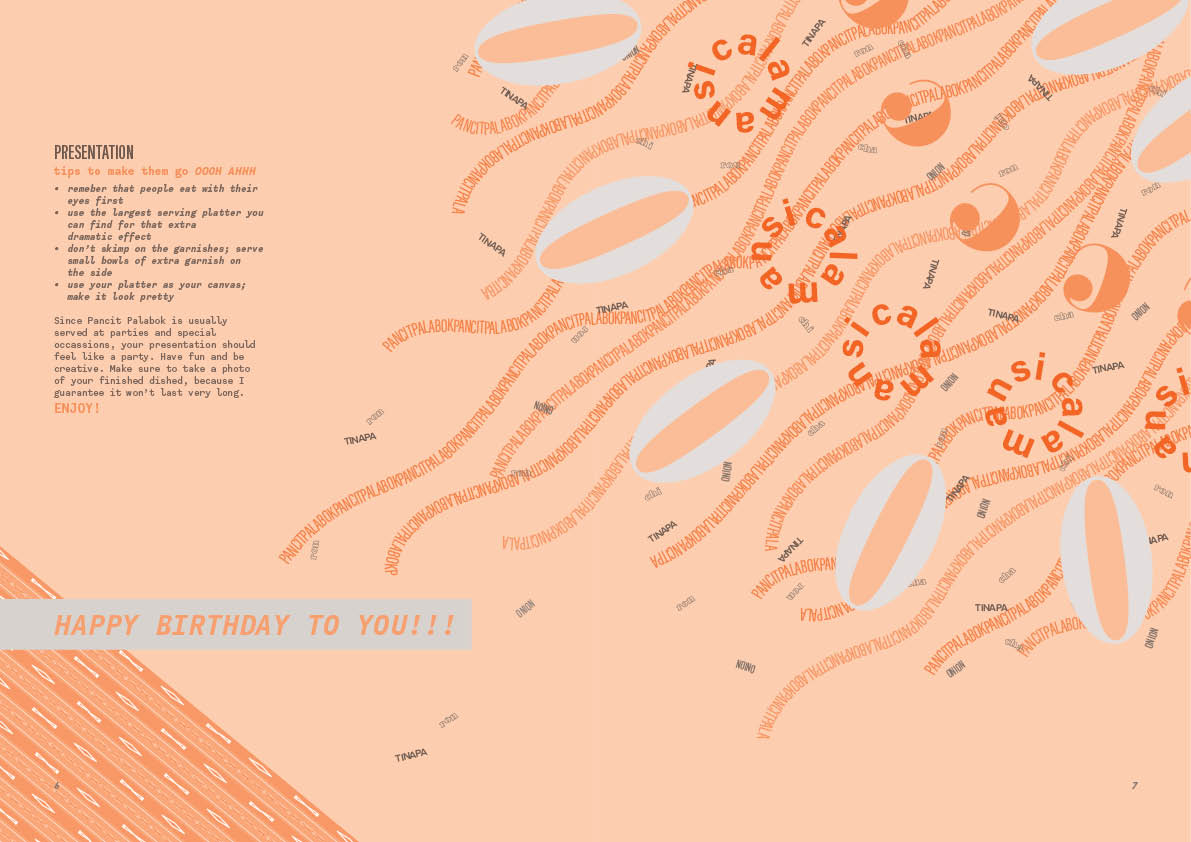 The last page represents the last fork full of pancit palabok, and the background color (the same color as the front cover) represents the empty plate.