From the start of this project, I knew that I wanted to create a vector drawing of an Eichler. I chose to use the Desert Eichlers by KUD Properties as my inspiration. I also wanted to stay true to the original Eichler muted color palette while incorporating contrasting bright colors I would often see in Palm Springs. In my final design, I combined the original Eichler palette with the 2017 Modernism Week (a yearly festival that highlights mid-century modern architecture, design, and lifestyle) palettes that were developed by Dunn Edwards, the exclusive paint sponsor for a variety of festival events.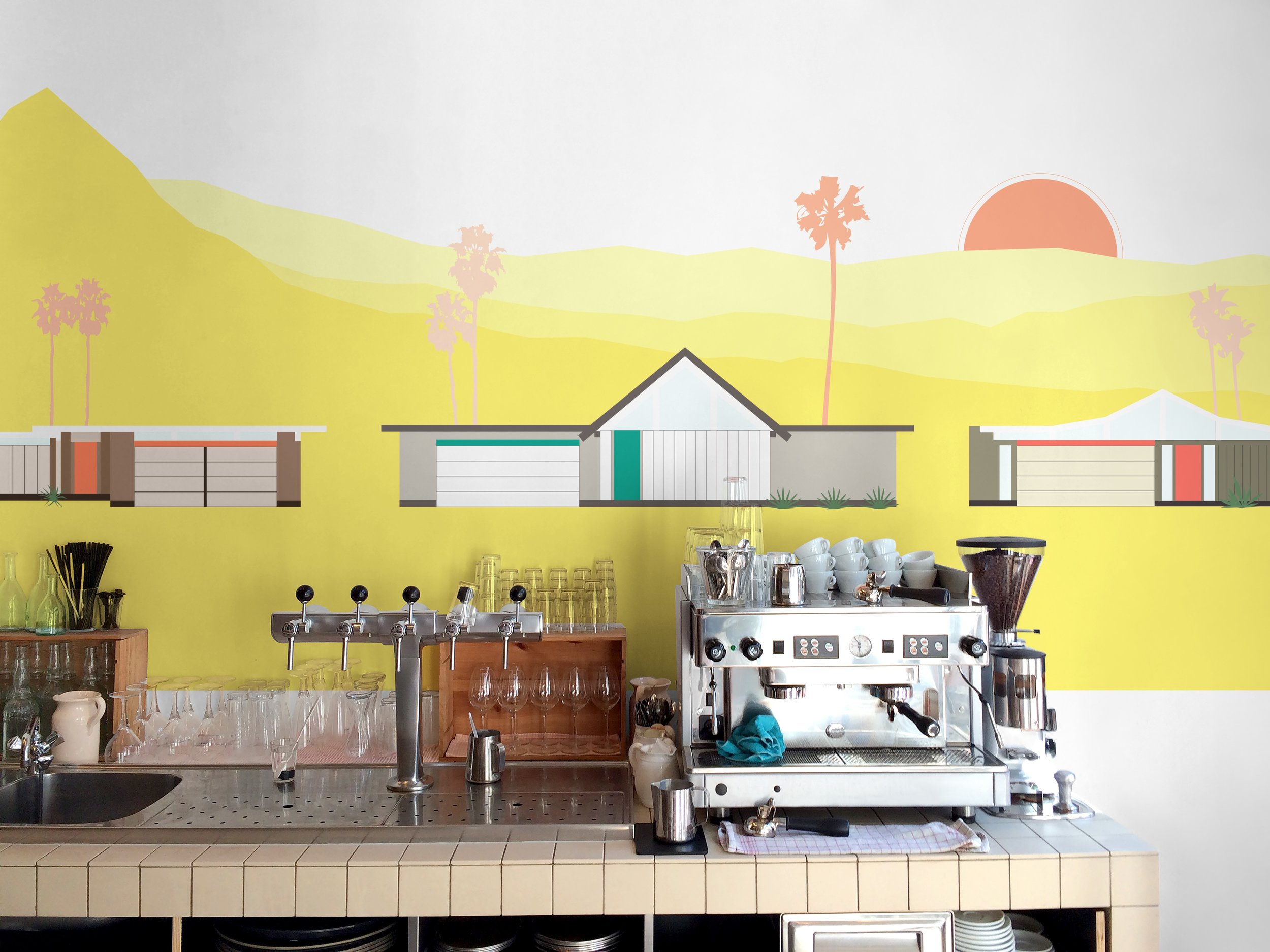 Playing with different layouts and element placement using a grid system.
The final design includes a brief overview, history, timeline, title, subtitle, and logo, but the poster can also stand alone without the typography. If you're interested in having a copy of the poster, you can purchase it here.